Application Manager is a general purpose product specifically designed to manage all activities prior to holding a public examination. It is basically meant to manage the application management system whether the application form comes through online, manual or omr format. Application Manager has to be linked with Twin Accelerator 9.2 if the forms are applied online. It is the task of Twin Accelerator to download all newly applied online application forms and store all information of the applicant in the database of the Application Manager. This way, a replica of the online database is maintained in a local server, thereby increasing the data security and speed of transaction. If the online server crashes at any moment during the peak time of an examination, then the entire data can be accessed from Application Manager and re-uploaded to the web server. Verification of bank draft, allotment of roll number, printing of admit cards, roll sheets, attendance sheets, printing of rank cards even after publication of exam result, online result hosting etc are managed by Application Manager. Apart from these tasks, Application manager generates various analytic reports which are highly informative by nature. Application Manager is a part of e-examination system. The entire exam management system is being operated around a centralized software management system. The server keeps track of the database management system while at the same time distributing the software among a large number of terminals - all connected to the server through Internet or Local area network(LAN).
How the system works
If we make transactions directly on web server by using Internet, the entire process becomes rather slow. Hence, we first of all, download all applicants' information to the local server. Application manager is installed in local server and the software is distributed over LAN comprising of several terminals. Application number serves as the primary key when an applicant is submitting an application form whether online, manual or in omr format. Any modification to an applicant's data is reflected in Twin Accelerator and the record corresponding to the application number is uploaded to the web server.
01-A screen-shot of the main screen of Application manager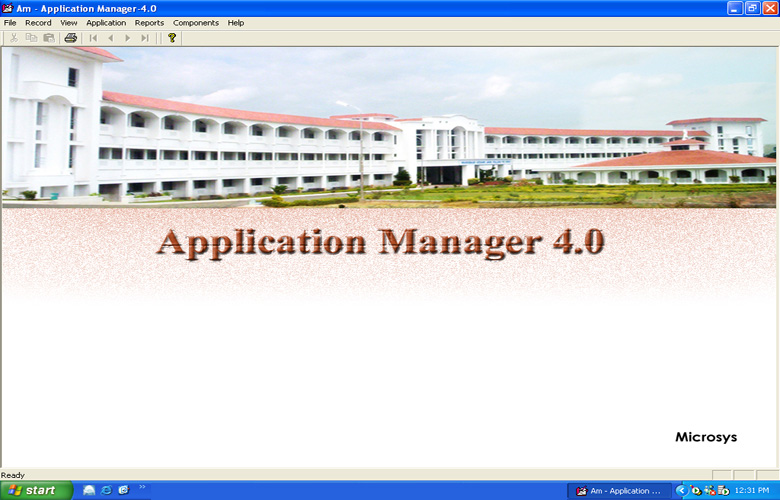 02-A screen-shot of an online Application form (Side-1 and Side-2)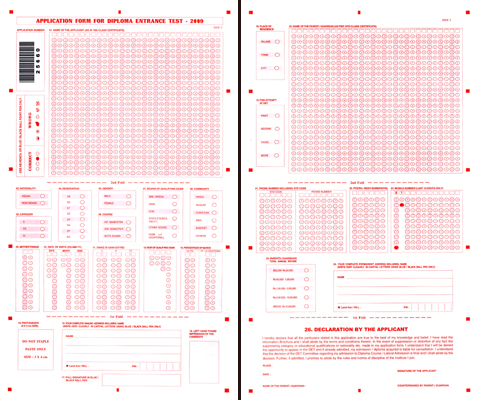 03-A screen-shot of an interface that verifies applicants' bank drafts, allots roll number and allows to download admit card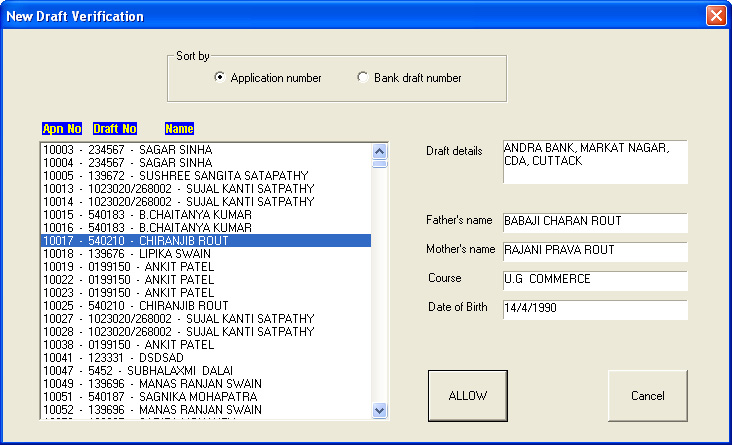 04-A report showing online applicants information for a specific stream and course in local server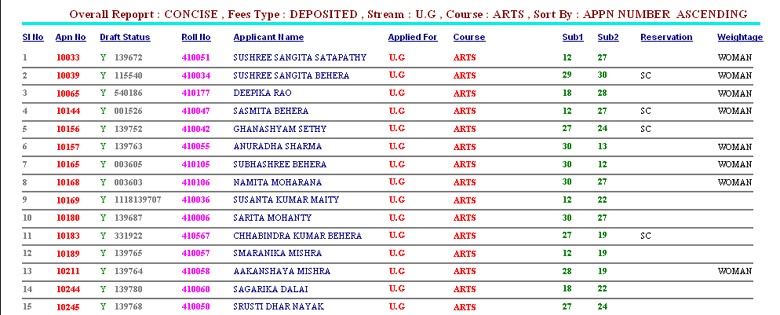 Few more screenshots and reports from Application manager
*****